LevelUP's proactive technical support services can increase availability by simplifying the management of your multi-vendor hardware and software environment to help keep your systems operating at peak performance. Remote IT support services to our company will always help you solve your technical problems. Our team at remote locations will be able to resolve your server issues like bug fixing, software and hardware issues, troubleshooting, online support desk maintenance, and other services. We provide IT solutions for online technical support with remote servers at affordable costs.
Get Omnichannel Security with our IT Support services
1
Disaster Recovery
LevelUP offers disaster recovery services to ensure business continuity without any business downtime and loss of data.
2
Encrypted Data
All your business data is secured by three-layer encryption technology, eliminating the risks of malware, ransomware and online threats.
3
Top Security Experts
LevelUP houses some of the top industrial talents and experts in identifying and solving IT security problems.
Modern businesses need technical remote teams support
Remote technical support provides your company with huge cost savings – especially if you are currently facing the prospect of hiring additional IT staff to meet your company's growing support needs. The cost of a remote support contract is less than the cost of expanding your IT department. It also creates more time for your existing IT staff to focus on other projects. Is your company having trouble growing because your marketing campaign lacks the IT support they need or does your company need custom application development? Remote technical support makes it possible for your IT staff to focus on revenue-generating activities.
Our company offers you comprehensive solutions for your software or hardware problems. You will be able to focus on your company's core business activities. LevelUP, India's expert team has been serving industries like Real Estate, Food, Engineering, Educational, Legal, Finance, etc. for over five years.
Hire Technical Support Developers with LevelUP
Base support
Get same day response for remote software maintenance to handle complex issues. Regular maintenance is helpful to meet your uptime business requirements.
End-to-end services
Get uninterrupted support to streamline your software capabilities. Our end-to-end services can help you enhance your support team extensions and protect your technology.
Proactive support
Maintain the highest level of customer loyalty and retention rate with our proactive technical support. Avoid IT problems and business downtime with our services.
Value-added support
Prevent system downtime by our value-added technical support. We help you to comply with data security, preventing outrage by our round-the-clock technical support.
Hire a Technical support developer to enhance your operational efficiency and reduce business downtime.
Starting Hiring
LevelUP remote IT support is designed to resolve tech issues
We are a global remote IT support provider that assesses and delivers excellent IT services using the best equipment and systems. By joining us, you will be guaranteed unrestricted access to a range of services with the latest technologies. Your organization will be notified immediately of software problems that may otherwise be invisible, allowing emerging problems to be resolved before they become worse. Fixing each problem will ensure that your IT system functions accordingly. When you seek out our remote IT services, your business will have access to an enhanced digital workspace developed with the right technologies. Your business will grow slowly and adapt to the dynamic tech industry.
Benefits of Remote IT Services:
Reduced IT Expenses
Our company is known for its affordable prices offering remote IT services to save your budget. Other business development activities can be done easily if you find affordable IT remote solutions. Besides, you can also save costs on IT infrastructure and other employee benefits.
Expanded IT Support
Our organization comprises skilled professionals with knowledge of advanced technology. They can integrate multiple technologies to develop the features needed to develop productive applications. Your organization will receive regular software updates streamlining all business processes.
Avail Different types of Remote Services
We offer diverse range of remote IT services including,
IT consulting
IT assessment
Outsourced help desk
Small business server
Exchange servers
Technology procurement
Server virtualization
Remote access solutions
Mobile device management
Server installation
MS office 365 migration
MS office 365 support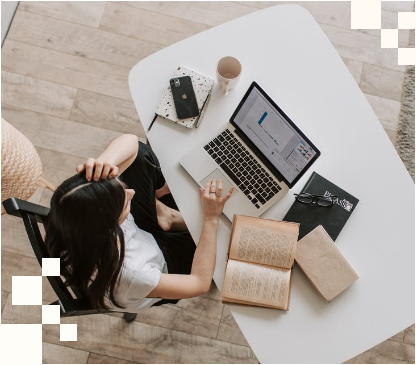 FAQs About Hire Dedicated Software Development Team
You can easily manage an external dedicated remote team right from your computer screen. We facilitate hassle-free communication, and project management tools to stay connected with your development team round the clock.
Smart entrepreneurs tend to streamline and fasten their development process and yet need to hold full control on their teams. Dedicated development teams are ideal options for today's entrepreneurs to make a difference and outgrow competition in their domains.
We follow Non-Disclosure Agreements with clients and with developers. The remote teams tend to sign and follow NDAs to assure the security of your intellectual property.
Shape your idea with us of developing
Have Any Questions? Get In Touch