Hire dedicated remote development team that can work concurrently with your in-house team.
At LevelUP, we help you upgrade your software development abilities with a dedicated software development team. We help you unlock the flexibility to hire a remote developer, by allowing you to have complete control over your selected candidates. Our hiring models are flexible enough to hire an individual software developer or a devoted software development team.
Our extended development team will become your full-time employees, working remotely on your projects. You can have full control on your developers, while we take care of infrastructure, administrative and technical support.
Best-in-class infrastructure
Developer-friendly working environment
Keen office managers to keep everything available for the engineers
Dedicated technical administrators
Encrypted office access control systems
Ergonomically designed workplace for prolonged seating
We offer client and developer support
Dedicated business consultant leads to facilitate communication between clients and teams
Dedicated project manager to supervise and streamline your projects
Regular team meetings
Regular analysing of the team's performance
Consistent analysing of project quality
Regular technical check-ups to avoid downtime
Additional pros administrative support
Accountants and legal consultants
Payroll and taxes for your developers
When you should hire
a remote development team
Leverage our dedicated development model when
You have a complex project
You are working with full capacity
You have tight deadlines
You need flexibility in the team
You want to enhance project delivery
You have long-term project requirements
You have limited talent
You cannot simply hire anyone locally
When you have a limited budget
You have to beat the competition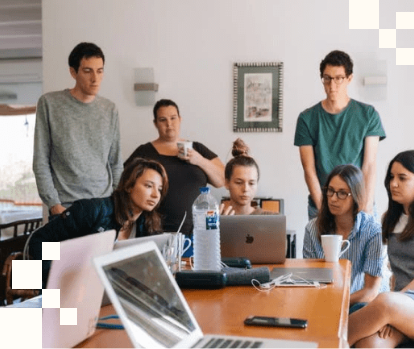 Let's take the technical weight off your shoulders
Hire Dedicated Software Developers from India to get all IT solutions to several industries from Retail & eCommerce to Healthcare & Travel Industry.
Let's Talk
Why Choose The Extended Team Model Over Other Models?
01
Client-centric recruitment
We help you initiate the hiring process after clarifying your project requirements. You can analyse the CVs and portfolio of our resources and conduct in-person or virtual interviews to hire the best professional as per your needs.
02
High commitment values
Hiring Dedicated Software Development Teams is considered as hiring your full time employees and are committed to your success as equal to your in-house team.
03
Prompt communication
When you Hire Remote Dedicated Developers, You, your project manager, and your technical lead can directly communicate with our engineers.
04
Predictable costs
You can predict your extended teams' costs and analyse them to have a big picture about your project cost.
05
Flexibility
You can add or reduce the number of engineers anytime you want. All you need is to create a one-month advanced request for dedicated software development team services.
06
Long-term engagement
You can have full control on your team until to complete and deliver the project. Even after completing the project, you can consider reviving the partnership and continuing with the same dedicated team or you can also hire different engineers or new team as required.
Ideal Criteria to Browse Dedicated developers from LevelUP
Kick off your development projects by hiring a dedicated team of software developers. At LevelUP, we offer dynamic and skilled engineers that have hands-on experience in different industrial domains. No matter whether you need an individual programmer or an entire team, our dedicated team is well-equipped and experienced to work in different dimensions. When you Hire a Dedicated Software Development Team you can unleash the power of technological variants including software developers, project managers, quality analysts and UI/UX designers.
You can experience reduced development costs of up to 60%
You can experience a boost up in the development process by 20%
You can improve your business efficiency by 300% more by focusing on core business development tasks
You can enhance the turnaround time, increasing customer satisfaction rate.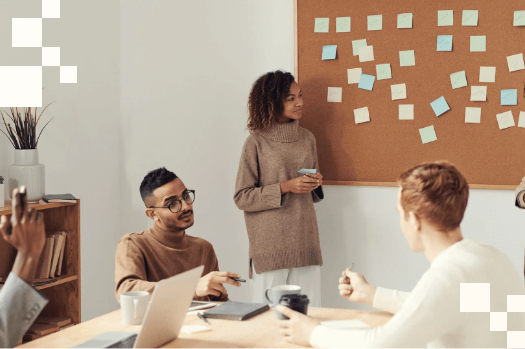 Hire an experienced software developer team in a swift
LevelUP is home to some of the top industrial talents including software developers, business analysts, quality analysts, UI/UX designers, project managers and technicians. We facilitate an uninterrupted hiring process to take the advantage of our high-profile experts and kick off your development projects.
1
Shortlist
After receiving and analysing your business requirements, we provide a list of CVs and portfolios to help you identify the best talents as per your needs. You can shortlist some of the best candidates for further process.
2
Interview
Once you shortlist the candidates, we help you conduct the in-person or virtual interview, whichever is convenient for you. In the interview, you can analyse the in-depth knowledge and expertise of the developers to make an informed decision.
3
Onboarding
Your selected candidates are liable to understand your business requirements and can have an introduction section with your in-house team. We also facilitated communication channels and project management tools to ensure uninterrupted synchronization.
FAQs About Hire Dedicated Software Development Team
You can easily manage an external dedicated remote team right from your computer screen. We facilitate hassle-free communication, and project management tools to stay connected with your development team round the clock.
Smart entrepreneurs tend to streamline and fasten their development process and yet need to hold full control on their teams. Dedicated development teams are ideal options for today's entrepreneurs to make a difference and outgrow competition in their domains.
We follow Non-Disclosure Agreements with clients and with developers. The remote teams tend to sign and follow NDAs to assure the security of your intellectual property.
Shape your idea with us of developing
Have Any Questions? Get In Touch