Welcome to LevelUP Career
At LevelUP, our vision is to set up a great platform for great talent and become No.1 by making you the No.1 resource. And this can be done only with your help. Become a part of our company today to secure your tomorrow.
Apply Now
We design future offering careers and not jobs
An Award-winning company on a mission to craft future leaders and develop and deliver world-class software.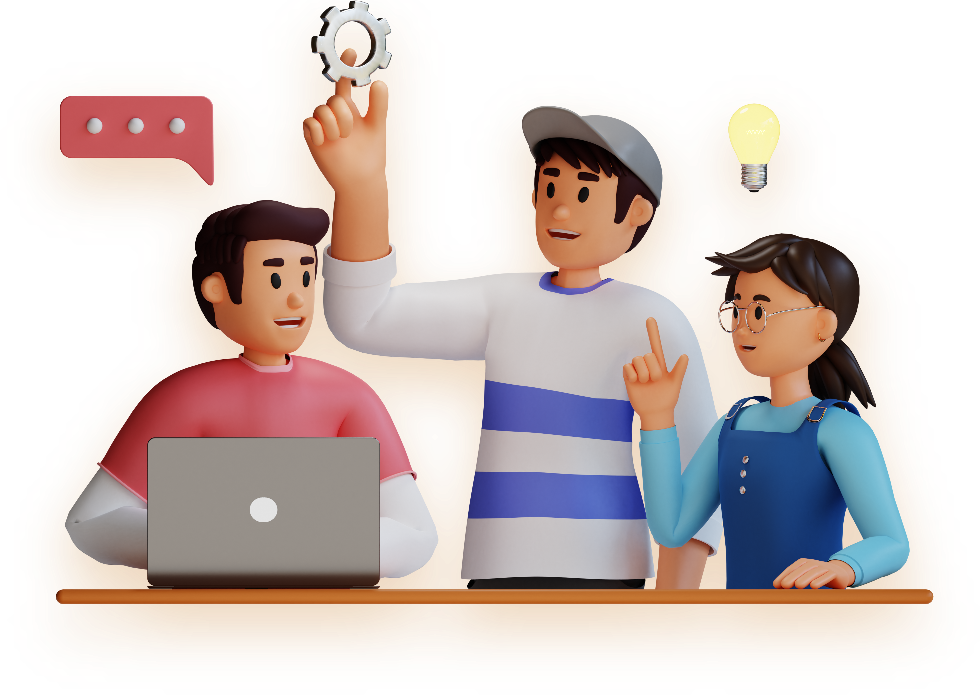 Couldn't find the job that ensures dual benefit? (Mental peace + better payout)
Why join LevelUP?
Because we keep our employees first. You not just get a job but get learning and leadership qualities built-in. You get a lot to enjoy and leverage. Some are as follows:
01
5 days working
Saturday and Sunday off to ensure work-life balance and mental peace.
02
Flexing timing
To allow employees to manage things timings in a fast-paced life.
03
Work from home
To empower employees to work from their comfort zone and increase productivity.
04
Training
Quality and practical training are given from experts to make experts.
05
Rewards
To strengthen collaboration and avoid internal competition to foster productive work culture.
06
Team Building
We make leaders from freshers and make them capable of managing a team to deliver quality service on time.
Frequently Asked Questions (FAQ)
Yes, you can apply for an open position. However, you should apply based on the type of degree, certification, or education you have pursued. The more relevant job you apply for, the more chances are to grow faster and make a shining career in future.
There are no barriers to emailing your resume to us, however, unmentioned resumes are not valued and puts a negative impact on the recruiters. They are busy helping in staffing and onboarding people that are serious about their careers and have taken time to mention every small and necessary thing that a resume should carry.
Applying for the mentioned positions helps the recruiter identify your profile, review your resume and skillset, and speed up the process. Emailing a resume applying for the mentioned positions helps you get quick answers about the hiring so you can decide whether to wait or apply at other places
24 hours max. We try to give you the final outcome the same day you walk in for the interview. The interview could be on call, video call, or in person. We know the value of time, hence, respecting that, we respond to every candidate the same day so that no one faces any delay in the hiring process or making a decision. We take accurate and quick decisions to help you take your next move.
We do not want any candidate to be unsuccessful. However, if there is something that is new to you in the interview process and questions, you will be updated with all your weaknesses. You can note them all down and work on them thoroughly. You have the option to reapply with us after 3 months of your 1st attempt. We would like to see you again walking into our office and considering us the new workplace and a future journey.